Global Champagne Day
Global Champagne Day October 22nd 2021
While a champagne shortage has swept Australia due to international shipping delays, we have been working hard at Liberty Liquors to try and secure some of the extremely limited stocks coming into the country. So, enjoy and partake in this month's global champagne day and remember Christmas is just around the corner, so if you have a preferred drop and we have it in stock, secure it now.
If you can't see your favourite in-stock call our team or send us an email to see if we can source it for you. info@libertyliquors.com.au or 08 9200 1850.
Let's raise a glass and toast king of wines on Champagne Day! Champagne Day takes place on the fourth Friday of October each year. This year this special day falls on Friday, October 22nd.
Champagne Day is an opportunity to join a global community of champagne lovers and treat oneself to the sparkling wine that only comes from Champagne, France.
About Champagne
Champagne was created by accident – It originated in a cold area in France and this cold weather would interrupt the fermentation process. When warmer weather returned the fermentation process would start again – resulting in fizzy wine. Winemakers would try and halt this secondary fermentation process to no avail and thus, Champagne was born.
Champagne is a white or rosé sparkling wine made primarily from the grapes chardonnay, pinot noir, and pinot meunier. It is named after the Champagne region of France, where it is made. Champagne tends to be more expensive than other sparkling wines, so it has become a symbol of luxury and celebration.
Not just any sparkling wine can be called Champagne. According to EU regulations, this wine must be made in the Champagne region of France using a specific winemaking technique called the méthode champenoise. Champagne winemakers are so proud of this method that they have gone to court to protect the name, and no wine made outside the region can be called Champagne.
What Grapes Are Used to Make Champagne?
The main grapes used in Champagne production are chardonnay, pinot noir, and, to a lesser extent, pinot meunier (another red grape). Small amounts of arbane, petit meslier, pinot blanc, and pinot gris are also planted in the region, which, while technically allowed in the Champagne blend, are rarely used. Some terms you may see on a label include:
• Blanc de noirs ("white from blacks"): a white Champagne made from black-skinned grapes, usually pinot noir and/or pinot meunier.
• Blanc de blancs: a white Champagne made from white grapes, usually chardonnay.
• Rosé: pink Champagne made by blending still red wine into a sparkling white wine base, an unusual technique which is only allowed in Champagne.
The Champagne Scale of Sweetness: What Is Doux and What Is Brut?
Each Champagne house has a flagship wine, which is usually brut or extra-brut in style and which refers to the wine's sweetness. Sweet Champagnes were popular in the past, but tastes have shifted leading winemakers to introduce "no-dosage" Champagnes, which are bone dry.
The sweetness levels of Champagne are:
• brut nature (no dosage)
• extra-brut (wines with up to 6 grams of sugar per liter)
• brut (6–12 grams of sugar per liter)
• extra-sec or extra-dry (12–17 grams of sugar per liter)
• sec or dry (17–32 grams of sugar per liter)
• demi-sec (32–50 grams of sugar per liter)
• doux (more than 50 grams of sugar per liter)
What does Grand Cru and Premier Cru Mean in Champagne?
Champagne is a blended wine that is defined by its winemaking process more than by the individual terroir of vineyard sites or the characteristics of specific vintages. The large champagne houses, many of which date to the 19th century, buy their grapes from many small growers from the dozens of small villages of the Champagne region. These houses blend wines from dozens of vineyards to create their flagship cuvées (blends). There are two quality classifications in Champagne, based on the quality of grapes grown in each village:
• Premier cru: Champagnes labeled premier cru must be made entirely from grapes from the 43 Grand Cru-rated vineyards. Premier cru vineyards are lower quality than grand cru
• Grand cru: Champagnes labeled grand cru must be made entirely from grapes from the 17 grand cru-rated vineyards.
What Is the Difference Between Champagne and Sparkling Wine?
Unlike Champagne, which is a legally-defined winemaking style, sparkling wine is a broad category and refers to wine carbonated many different ways. These include the Charmat method (used for prosecco), and forced carbonation for lower-end wines. Pétillant-naturel, or pét-nat for short, which is a lightly sparkling, slightly sweet wine, produced via the méthode ancestrale, which involves only one fermentation. Crémant is a sparkling wine made via the méthode Champenoise but from regions of France outside of Champagne (where the production method is then called méthode traditionnelle).
Some French Champagne producers own wineries in California to make Champagne-style sparklers, and the prices for these domestic wines can be comparable to their French brethren.
What Is the Difference Between Champagne and Cava?
Cava is a sparkling wine from Catalonia, Spain. Cava is produced using the méthode champenoise, but since it is not made in Champagne, it is classed as a méthode traditionelle wine. Cava is made from the local Catalonian grapes macabeu, parellada, and xarel-lo. Good cava has citrus and stonefruit aromas but lacks the toasty nuttiness of Champagne. High quality cava can be found for a fraction of the price of champagne.
What Is the Difference Between Champagne and Prosecco?
Prosecco, made in northern Italy from the glera grape, is sweeter and fruitier than champagne, and is usually carbonated via the charmat method, which reduces costs by using a tank for the second fermentation rather than individual bottles like champagne.
Now that you know a bit about the different styles and blends of Champagne select from our selection of champagnes or ask in-store for a personal recommendation based on your palate.
Or view our top tips below.
Best Value with a fantastic taste.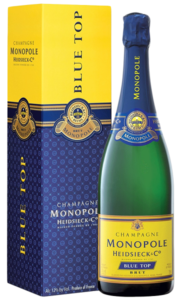 One of our best sellers.
Pol Roger
Brut NV Champagne $76.99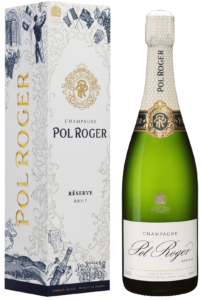 Hard to find.
Ruinart
"R" De Ruinart Brut NV Champagne $149.99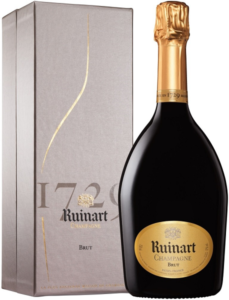 Best of the best.