Our Halloween Guide
Halloween is a holiday celebrated each year on October 31, and Halloween 2021 will occur on Sunday, October 31.
When it comes to throwing a memorable Halloween party, it's all about paying attention to details. Yes, everything from trick-or-treating to DIY Halloween costumes are all part of the fun, but a bash that's planned with both kids and adults in mind is also worth adding to the mix. Think spooky cocktails, creepy snacks, creative decor and scary desserts. Plus, incorporate some easy Halloween crafts, entertaining games and even playful touches, like spider ice cubes, and your guests are guaranteed to have a ghoulishly good time.
Halloween, contraction of All Hallows' Eve, a holiday observed on October 31, the evening before All Saints' (or All Hallows') Day. The celebration marks the day before the Western Christian feast of All Saints and initiates the season of Allhallowtide, which lasts three days and concludes with All Souls' Day. In much of Europe and most of North America, observance of Halloween is largely nonreligious. Halloween is celebrated on Sunday, October 31, 2021. Over time, Halloween evolved into a day of activities like trick-or-treating, carving jack-o-lanterns, festive gatherings, donning costumes and eating treats.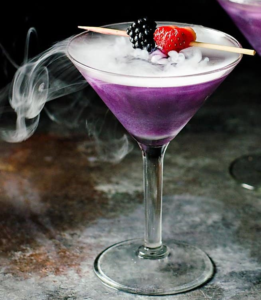 Pack Includes;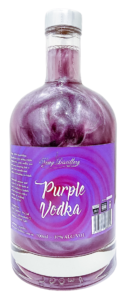 Aurora Purple Glitter Vodka 700mL
Maison De Peach Schnapps 750mL
Lemonade 1.25L
Grenadine
Ingredients Per Cocktail
30mls of Aurora Purple Glitter Vodka
60mls of Peach Schnapps
140mls of Lemonade
and a Splash of Grenadine
Method
Place the vodka and peach schnapps in a shaker. Add 1 ice cube and shake for a few seconds to chill the drink. Strain the drink into a martini glass.
Add a splash of grenadine syrup, about an inch from the surface of the drink – the grenadine should sink to the bottom, creating a "bleeding" effect.
Optional- a small amount dry ice.- must NOT be consumed, so if using to add a smoky effect to your cocktail wait until the smoking effect has completely stopped before drinking and or use a straw to drink the cocktail. – See Dry Ice Warning at the bottom of this post.
Other spooky drinks perfect for Halloween
If you've been looking for something to spice up your cocktail hour, look no further: the world's first naturally black gin is here.
The new Scapegrace Black gin, made in New Zealand, gets its colour from a "unique collection of natural botanicals" including aronia berry, saffron, pineapple, butterfly pea and sweet potato. Each of the botanicals are distilled at a precise temperature in a specific sequence to make the drink black.
Even cooler? Once the gin is mixed with tonic, it changes colour to shades of red, purple and pink thanks to a pH reaction between the drinks. So you get a little party trick along with your G&T.

French Cognac blended with passionfruit juice and cranberries. Drink over ice, with lemonade or use as a substitute for the ultimate French martini.
Create your own Witches Brew Punch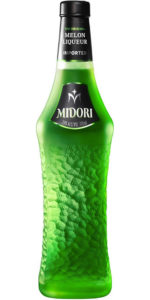 Combine; Midori, Malibu, Pineapple Juice & Lemonade. A delicious tropical punch which delightfully looks like a witches brew, perfect for Halloween.

Baileys are on the cupcake craze with their latest limited edition indulgence! This decadent mix of red velvet cupcakes and Baileys Original Irish Cream is the perfect after-dinner treat or for getting creative with a cocktail shaker.
Décor Ideas
Painted Baby's Breath
All it takes is some spray paint to turn ordinary dried baby's breath into a centrepiece that's full of drama. The obvious choice is black, but you can easily use any colour to match your decor.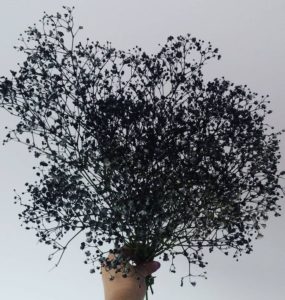 Vampire Bat Leaves
Another spray paint project! This time, you're grabbing some leaves and spraying them black. Once they dry, add little vampire faces with white marker (a totally fun project for kids to try).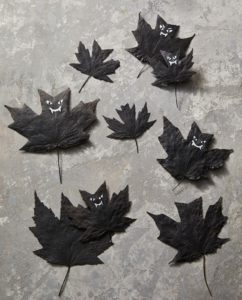 Pumpkin Punch Bowl
If you hollow out a pumpkin and use it as a punch bowl, you'll have one less dish to wash at the end of the night.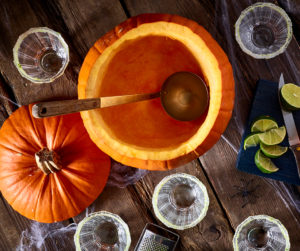 Spider Ice Cubes
Virgin cocktail or spiked potion, every Halloween drink could use some (faux) pests. Just drop 'em in an ice cube tray, cover with water and freeze before party kicks off. Just be careful with little children as once melted they could be a chocking hazard.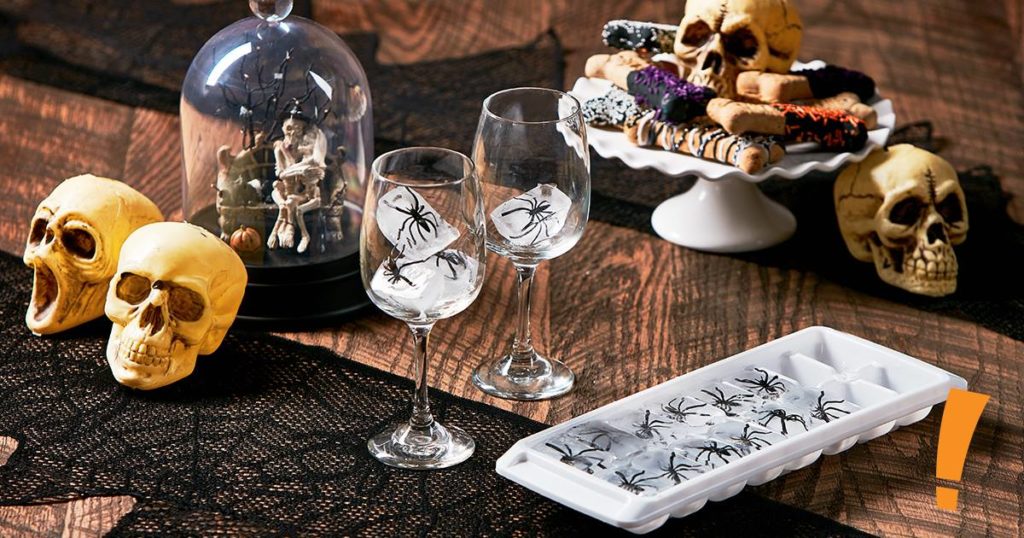 Party Game Ideas
Name the Halloween Tune
Arrange a playlist of the spookiest tunes you can think of — you can't go wrong with Michael Jackson's "Thriller," for instance — then invite party guests to name as many as they can.
Halloween Costume Contest
All of the effort they put into their Halloween costume should be rewarded. Let the person who arrives to the party in the best costume take home a prize—but not before everyone casts their vote first.
Pumpkin Ring Toss
For a simple yet fun party game, take turns tossing necklaces on top of long-stem pumpkins.
Halloween Grab Bag
Fill covered boxes with items — the grosser, the better — like cold spaghetti, peeled grapes, and gelatin. Then convince everyone to reach their hands in the boxes to guess what's inside … if they dare.
Tarot Card Reading
Turn the lights down low, light some candles, and let a stack of tarot cards explain your past, present, or future. And if you're not sure how to do it right, hire a psychic for the night to guarantee accurate readings.
Blood-Pumping Freeze Dance
A nod to Squid Game, the new Netflix thriller! Crank the tunes and get everyone grooving on the dance floor. When the music stops, everyone has to freeze. If you move, you're out. The last one standing wins.
Halloween Sticker Stalker
Hand each guest a sheet of Halloween stickers, then urge them to stealthily stick 'em on fellow partygoers unnoticed. First one to use up their whole sheet wins!
Toilet Paper Mummy Magic
Here's a solid way to, er, wipe away a mid-party lull: Grab a few rolls of TP, split everyone into teams, and then try to create the fastest mummy.
Two Truths & a Lie
See who's nose "grows" during a rousing round of two truths and a big fat lie (which can be played well after the Halloween festivities wrap, by the way).
Last Top Tip
As with any event make sure when serving alcohol no one has access to it that is under 18 and you have plenty of alcohol free, soft drinks and water options available. Provide snacks and nibbles or a meal and remember to serve responsibly as no one actually wants to end up dead!
Dry Ice Warning;
You should NOT swallow or ingest bits of dry ice. Wait until the dry ice has completely evaporated. This happens fast, and it leaves no residue behind as it evaporates. Powdered dry ice evaporates even faster.
And ALWAYS use gloves when handling dry ice. Never touch it with bare hands. Make sure dry ice is used in a ventilated space. Make sure the cocktails are used in an open setting to avoid CO2 build up.